Settlement
There are several ways you could qualify for settlement in the UK. below are the following ways:
As a child or partner of a settled person
After 5 years in the UK on a work, study or business visa
On the basis of long residence of 10 years or more
After obtaining refugee status or humanitarian protection
Discretionary leave to remain.
EU nationals
Anyone who is a member of the European Economic Area or Switzerland automatically has the right to reside in the UK and can apply for a registration certificate. It is not mandatory to apply for this certificate to live legally in the UK, but it may be required in some cases. Since Brexit, the government has introduced pre settled and settled routes for EU nationals.
Points based applications
From 1 January 2021, free movement will end and the UK will introduce a points-based immigration system. The new system will treat EU1 and non-EU citizens equally and transform the way in which all migrants come to the UK to work.
Under a points-based immigration system, points are assigned for specific skills, qualifications, salaries and shortage occupations. Visas are then awarded to those who gain enough points.
The points-based system will provide simple, effective and flexible arrangements for skilled workers from around the world to come to the UK through an employer-led system.
Visa Applications
There are many types of visa when entering the UK. as every individuals' circumstances differ. We would urge you to contact our office to speak to us before deciding which type of visa would be suitable for you. the types of visa's that you could apply for our listed below:
Visit visa
Study in the UK visa
Join family members in the UK
Spouse visa
Business and work visa
Appeals
If your application is refused, your options may be to either appeal that decision or make another application with further supporting evidence.
The Immigration Act 2014 has had a significant impact on the right of appeal if your application has been refused. Your appeal rights may therefore be limited, and it is advised that applicants contact us to help them, prepare for their case. We will provide clients with a Barrister, to stand a better chance of overturning the Home Office decision.
Estimated time frames
Due to the varying nature of each individual Immigration case, especially for visa applications, it is difficult to predict the exact time it will take from inception to completion. This is mainly due to the vast amounts of evidence required by the Home Office for a Visa Application. However, to view the processing times of an application, please visit the Government's Website.
Costs
For further information on the costs involved with your application, please visit our costs page. Once you have done this, please contact us to obtain a detailed, competitive and transparent quote.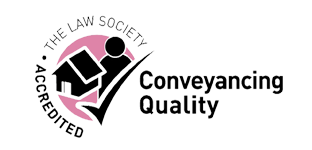 CONTACT US
Contact us now directly on 0800 03 555 39 to discuss how we can help you or complete our no obligation online enquiry form and we will call you back.