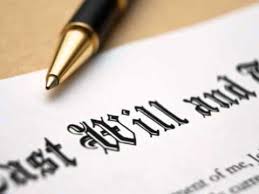 A woman is urging the Scottish Government to change a law which allows her brother control of the home where he strangled their mother to death.
Ross Taggart muredered his mother three years ago but still remains executor of her will.
Taggart, 33, has refused to relinquish control of his mother's £350,000 estate, despite being in prison for his mother's murder.
Taggart has further rejected requests for his sister Lorraine Bristow to access her mother's property to collect sentimental items such as photographs.
Lorraine has backed a petition asking for a change in Scots Law to prevent convicted murderers from acting as executor of the estate of the person they were convicted of killing.
The Change.org petition, set up by Lorraine's husband Stephen Bristow, states: "We would like to see a change in Scots Law that would prevent convicted murderers from being able to act as Administrator/Executor of the estate of the person they were convicted of killing.
"Ross Taggart is currently in jail in Scotland dictating to his lawyers what should be done with the estate of the person he murdered.
"His sister is unable to obtain access to her own mother's home to collect personal and sentimental items as he continues to reject her requests.
"Lorraine has no pictures of/with her mother from when she was a child, all the family photographs and memories are locked away in a house that a convicted murderer makes the decisions about.
"My wife and her father have been unable to move on with their lives since this happened in 2014 and would like some closure on this."
Lorraine shared the petition, writing: "Please take a moment to sign and share. Thank you for your continued support."
http://wp.freedomofcreation.co.uk/amt/wp-content/uploads/sites/132/2017/11/Wills.jpg
194
259
amtlawyers
http://wp.freedomofcreation.co.uk/amt/wp-content/uploads/sites/132/2017/03/amt-logo-408x240.png
amtlawyers
2018-04-03 08:22:49
2018-07-30 11:17:06
Petition launched to change law allowing murderer to keep control of his victim's property